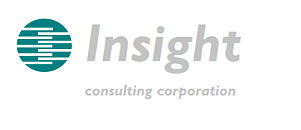 Aetna Health Plan is a leading Health Maintenance Organization



Computer Science Corporation is one of the largest Systems Integration and consulting organizations in the country.



The Genetic Disease Branch of the Deparment of Health Services (State of California) is a highly regarded medical research agency.



The Los Angeles Dept of Water & Power is a municipally-owned energy and water provider.



MasterCard is a nationally-known credit card and financial services company.



McDonnell Douglas Finance Corporation is a financial services company.



Pacific Bell Telephone is a leading telecommunications company.



Pacific Gas & Electric is the largest investor-owned utility in the country.



PG&E Energy Services is a nation-wide energy services provider.



Princess Cruises is a premier cruise ship and travel services company.



Simpson Paper Company owns many timber and paper manufacturing facilities around the world.


SPL WorldGroup is the developer of the leading Customer Information System in the utilities industry.



Tesseract is the developer of one of the leading Human Resource products in the industry.



UCSF-Stanford Health Care is a joint venture of several major hospitals and health care organizations.



Visa is a nationally-known credit card and financial services company.



VLSI is a leading manufacturer of specialized microchips and advanced technologies.

---